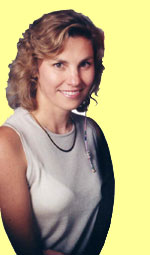 Kirsten Nieradtka, CPCC

Certified Professional Co-Active Coach and founder of You the creator.
Contact Information
Kirsten@youthecreator.com
312-622-2684



We put the YOU in relationship, career and life coaching


Are you very successful in your career – yet your personal life is not where you want it to be?


Have you achieved a lot in your career, but you'd really like to do something different?


Would you like to work for yourself, but you're not sure how to proceed?


Do you want to update your resume, but you're having a hard time getting motivated?


Are you preparing to change jobs, and you want to be sure you negotiate the best possible salary?



If you answered "YES" to any of these questions, You the creator may be the place for you.


© 2004 You the Creator